| Bitter Substances | |
| --- | --- |
| α-acids (EBC 7.4) | 5,8 |
| β:α (EBC 7.7) | 1,4 |
| cohumulone (EBC 7.7) | 29 |
| Polyphenols | |
| polyphenols (EBC 7.14) | 3,9 |
| polyphenols:α | 0,7 |
| xanthohumol (EBC 7.7) | 0,56 |
| xanthohumol : α | 0,097 |
| Aroma Substances | |
| Total oil (EBC 7.10) | 1,1 |
| β-caryophyllene:humulene | 1,20 |
| farnesene (EBC 7.12) | > 10 |
| linalool (EBC 7.12; mg/100g) | 3 |
| linalool: α | 0,5 |
| | |
Aromatic impressions of the raw hops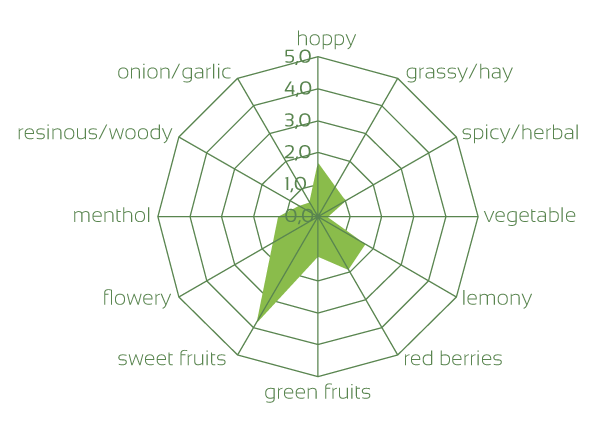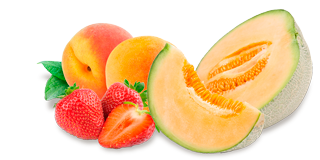 Aromatic impressions of the raw hops:    
Fruity sweet aromas of honeydew melon, apricot and strawberries characterise the flavour impression of Huell Melon.
Aroma in the beer       
Huell achieves a balance between typical hop notes and sweet impressions of honeydew melon, apricot, strawberries and a hint of flowery characteristics. This hop invites one to experiment.