Hops of

first-class quality
Hops are a natural product. With all of our finesse and the necessary expertise, we treat our plants gently and protectively to guarantee first-class quality. In addition to our own constant monitoring, the TÜV Saarland also pays close attention to our hops and the entire production process. The quality management system, in accordance with DIN ISO 9001 for hop growers, also enables us to subject the individual production processes to uniform and company-wide observation, so as to generate the highest internal and external quality. Our claim to quality has top priority for us, in interaction with the excellent local conditions, the high degree of expertise and careful treatment of nature.
Hops quality with

the seal of quality
Our exemplary quality policy is confirmed by official certifications, as well as by our own high quality standards. Consistently and without any compromises whatsoever, public authorities ensure the thorough traceability of every hop batch, as to its place of cultivation, variety, year of cultivation, company, hop garden and form of processing.
The distinction of "Deutscher Siegelhopfen" is even granted twice. For the first seal, a neutral quality management system of the Hops Association is applied, usually at the farm of the hop grower. The second seal, on the other hand, takes place during the processing of the hop products in the processing workshop. This way, the purity of the variety can be certified in detail and in the interests of the processors and brewers – an outstanding sign of quality. In addition to this, an independent, renowned agricultural laboratory checks specific quality characteristics for "neutral ascertainment of the quality" of the untreated hops batches.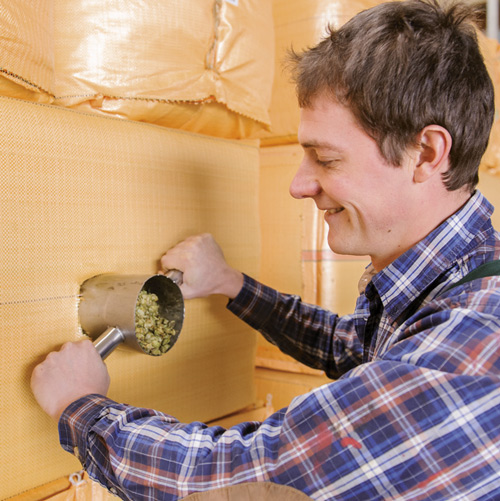 Thomas Kiermeier likes to personally make sure of the exquisite hops quality

The latest drying technology maintains the first-class quality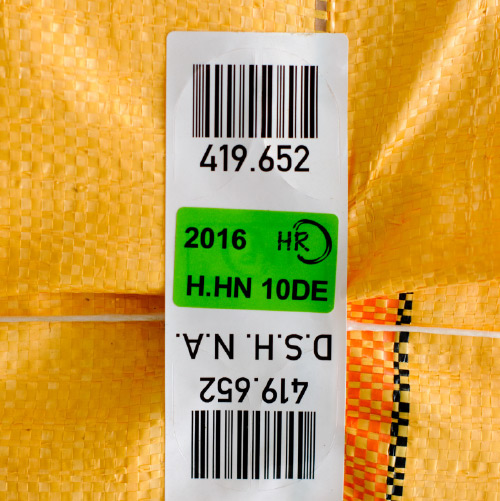 Sealed and examined, the hops leave our farm